Lake Tahoe is big not just in size, but in weather as well. While it's good to be positive and hope for the best on any outdoor adventure, you should always prepare in case something goes wrong — especially in Tahoe's mountain environment where conditions can change on a dime. One of those things that can help if something does happen is to File A Float Plan  And, don't forget to wear your life jacket!
What's A Float Plan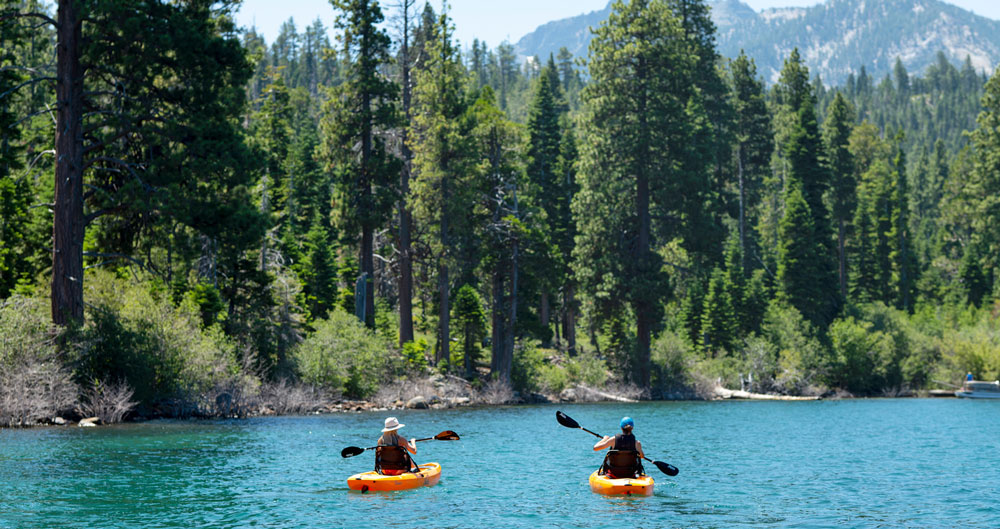 It's a simple save-your-life document that provides search-and-rescue operations what they need to find you if there's a boat emergency. Just like backcountry skiers heading into the mountains or airplane pilots prior to takeoff, you'll give the authorities details on where to look for you if you don't make it to your final destination.
Why It's Important
You're thinking… "Come on. It's a lake surrounded by land. How can you get lost?" The cold waters of "Big Blue" take a few lives every summer by people not being safe. Would you drive a car without insurance? That's pretty much what a float plan is. It's a bit of insurance and peace-of-mind that if you find trouble out on the water, someone will find you.
An Example Of How It Could Go Wrong – Even If You're Experienced
You're out on the lake with a friend enjoying yourself. The sun's shining, and the water is perfect for paddling. You're a little tired, but you have enough strength to get your sore arms back to the beach you started from. Suddenly, a massive wind picks up slowing your progress. After twenty minutes of fighting the wind, you realize it's a losing battle. You're forced into a rocky cove. There's no cell-service. There's no way out. The sun is beginning to set. After a few nervous hours, you see a light. It's the coast guard! You saved yourself by filing a float plan.
Sounds Complicated. It's not!
For seasoned paddlers, first-timers or new visitors to Lake Tahoe, the idea of filing a float plan sounds difficult. Well, it's not. We've made it easy for everyone to use. All you need to do is click the link below, enter the info, and you're set!
And, don't forget to wear your life jacket!
The Lake Tahoe Water Trail is a Sierra Business Council sustainable recreation tourism project. Learn more about SBC's innovative social, environmental and economic development projects in the Sierra Nevada at www.sierrabusiness.org.